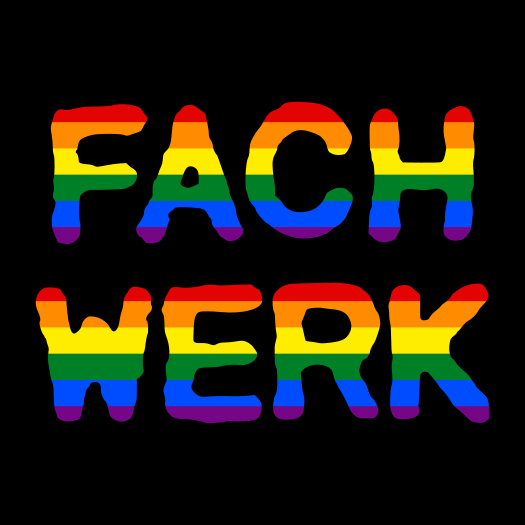 University election 2021 – Fachwerk, who are you?
Free and self-determined study is important to us. It must be possible for all people to study, even if they have to finance their studies themselves, do not come from an academic household, care for relatives, look after children, have chronic illnesses or otherwise deviate from the norm.
FACHWERK, established 1990, is a political group embodied at the TU Darmstadt. It is an amalgamation of students from different departments/faculties and is comprised mostly from members of the active student councils. FACHWERK does not represent any sort of party political interests, but the diverse positions and political mindsets of all its members regarding the betterment of university life.
Most decisions at TU Darmstadt are made in committees, and whenever students can participate, FACHWERK does have someone to voice our thoughts, concerns and proposals. This includes the students' parliament, the university assembly and the senate but also non-central committees like the department councils.
FACHWERK is operated by students for students, and we regularly talk to students' department councils, university groups and student initiatives to identify the areas which require scaling up. Furthermore we work on bringing the current topics of university politics to the student councils and presenting the issues faced by faculties to the university committees.
Below you'll find information about our principles and current projects and an overview of the political structure of the university.
Taking International Students "Seriously"!
With its self-statement of an excellent global ranking, the TU Darmstadt is trying to recruit more and more international students every year. Undoubtedly, there is a strong demand to address the challenges related to managing the influx of international students and their needs. Issues such as improvement of support and integration of students in the local environment are of prime importance but still widely neglected by the university.
FACHWERK is ardently working to bridge that gap with the aim of motivating international students to take part in university activities and making them aware of the different aspects and opportunities. For instance we are trying to make job advertisements published by the university easily accessible in English. For the accomplishment of these tasks we have set up a team at the "General Students Committee" (AStA) who works for international students and we support the program "TUD Tutor International" to supplement it.
Master programme for all!
A few years ago members of FACHWERK have enforced a guarantee that all bachelor graduates of TU Darmstadt are allowed to begin their master studies. It is important to us that the introduction of the bachelor's and master's degrees doesn't have a negative influence on university education. Indeed, our first victory is only just a first step, we firmly believe that universities all over Germany -and Europe- need to enhance and extend capacities to ensure that all those who achieved a Bachelor's Degree can continue their scientific education leading to the Master's Degree.
We continually stand up for this belief in various committees, most importantly the Senate's dispatch for studies and teaching.
Darmstadt needs more affordable housing!
Everyone knows that especially around the winter terms the housing market in Darmstadt is extremely tense. There are statistics which point out that Darmstadt has the sixth expensive rents in Germany. On top of that the city has introduced a secondary residence tax without exceptions for lower-income people. According to a survey we would need 600 new flats every year to solve this problem.
Despite this difficult starting position we leverage for more affordable housing!
Democratic elements
Achieving democratic participation in the administrations of the universities is one of the key accomplishments of the 60s and 70s. However, TU Darmstadt became autonomous in 2005 and continually had to give up much of the decision-makings to its President and/or his or her delegates. At the very same time, democratic panels are forced to give up much of their authority, authority that is given to external consultants ("Hochschulrat") by the ministry.
FACHWERK is trying very hard to stay on par with the professors, who are privileged by law and to include all of TU Darmstadt's staff (be it scientific, administrative/technical) in the most fundamental decisions, not just the professors.
University Structure
Contact us!
We love to hear your feedback! Also we like to know which problems you have so we can address them in the appropriate councils. Please feel free to use our contact form!