Athene Awards for excellent teaching 2020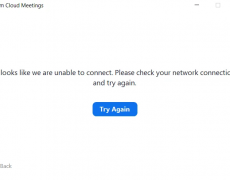 November 20, 2020 was once again the day of teaching and the awarding of the Athene Award for excellent Teaching. This year in consideration of the situation online. And also the students had their say again. And Franziska Chuleck found the right words to describe the current situation for students and the need for improvement:
Ladies and Gentleman,
My name is Franziska Chuleck and I am speaking to you as an AStA member, as a student member of the inQM advisory board, but above all as a student of the TU Darmstadt.
The past semester was a great challenge for teachers and students alike. Within a very short time, all content had to be digitized, teaching formats adapted and learning materials revised. Didactic methods and the correct use of tools and platforms play a major role here. E- and media teaching methods is still a relatively young field of research, and its findings have not yet reached the teaching community at large. Nevertheless, many teachers, professors, research assistants and student tutors, have shown great commitment and creativity in order to make teaching possible in the last semester and also in the current one. Innovative approaches have been taken to provide students with the important qualifications, for example in lab courses, without endangering teachers and students in the process.
These approaches, which have been developed in various forms, must now be further promoted. They must be available to all students in order to enable academic success in the new formats of digital teaching as well.
But despite all the euphoria about the successes of the Digital Semester, we also have to face criticism and problems.
More and more reports are reaching us about the increased workload. The cancelled lecture weeks at the beginning of this and last semester are often replaced by a multiple of the cancelled dates. The workload required by instructors through submissions, assignments, and tests has often increased significantly. In some cases, the number of required submissions has doubled. More is being demanded in less time. It's almost as if the teachers are afraid that digital teaching will make us students work less. Yet we are already busy with the basics of teaching even without additional lecture dates or submissions.
For infection protection, it is important that the learning centers and other places to work are closed. But for us, that means needing to find other ways to collaborate with fellow students. A digital semester also means learning and teaching in airless space. Networking and collaboration opportunities are eliminated. There is an urgent need to talk to fellow students about the tasks for assignments. More support – also of a technological nature! – from the university, but also from the lecturers is required. Already existing possibilities must be brought closer to the students. They must be picked up where they are – in the lectures, in the exercises and in the Moodle forums.
It is also unfortunate that many teachers are forced to accept the disadvantages of digital teaching, but fail to take advantage of the opportunities it offers. For example, live lectures are often held but not recorded. This excludes students who have overlapping courses or simply have a poor Internet connection. The Vice President for Teaching, as reported to me, can tell you from his own experience how unpleasant it is to be kicked out of a session by your own WiFi.
As expected, the past semester has demanded a lot from teachers and students. However, it has also brought to light many problems that we were not aware of before.
The closure of the learning centers has not only eliminated an important networking and work location for students. It also means that the spatial separation between work and free time is missing. The room in which I sleep is the same room in which I study for my degree. Rest periods, such as walking or driving to the university, going to the cafeteria or simply drinking a coffee in the 221qm, are thus eliminated without replacement.
All of this – the lack of networking and work spaces, the dissolution of the separation of work and free time, the elimination of rest time, and the increased demands of teachers – leads to student overload. Breakdowns due to this overload have become the norm for many students. Sleep problems, difficulty concentrating, crying fits and the like end up being the consequence. They lead to cancelled exams, as students are unsure whether they can pass the exam under this pressure.
Innovation in teaching must therefore not end with the lecture formats. While other universities are taking bold steps to ensure a diversity of examination formats for all students, the majority of courses at TU Darmstadt still end with a written exam. For most courses, there would be completely different examination formats that would be much better suited to the knowledge taught. Choosing a written exam as a form of examination because it is easier to correct and thus the effort for the lecturers is lower is unworthy of an university.
The digital semester has shown how important innovation in teaching is. However, students must not be left alone with these developments. Help to self-help in connection with digital learning must be created.
Existing offerings need to be publicized and made known. Whether it's exam cancellations, HDA further education offerings, or the university's general policy. If I as a student don't know that these offers and information exist, I can't search for them. Students and employees also need to be met where they are in the university's communications. If the goal is to reach as many members of the university as possible, an appropriate communication channel must be chosen. Open and permanent communication with all members of the university is essential for dealing with a crisis situation.
Above all, however, the pressure on students must be reduced. We students want to educate ourselves, but we are drowning in a flood of assignments that makes it seem almost impossible to find the time to consolidate freshly learned knowledge. The criticism of students that the workload is too heavy must be taken seriously by the university and the teachers.
The teaching awards to be presented today show that good and innovative teaching is possible and is being implemented at TU Darmstadt. Qualification-based learning, teaching and examination is possible – in classroom and digital teaching.
With this background, I would like to congratulate all the award winners.
Thank you for your attention!